Risograph Printing
We offer an affordable and high-quality Risograph printing service from our workshop in New Cross, London.

The Risograph process serves as an economical and more environmentally-friendly alternative print process for small to medium-sized runs.
We will only print onto recycled or FSC-certified uncoated papers using soya or rice bran-based Riso inks.
You can read a lot more about the process, inks and file preparation in our Risograph section.
Email us for a quote today: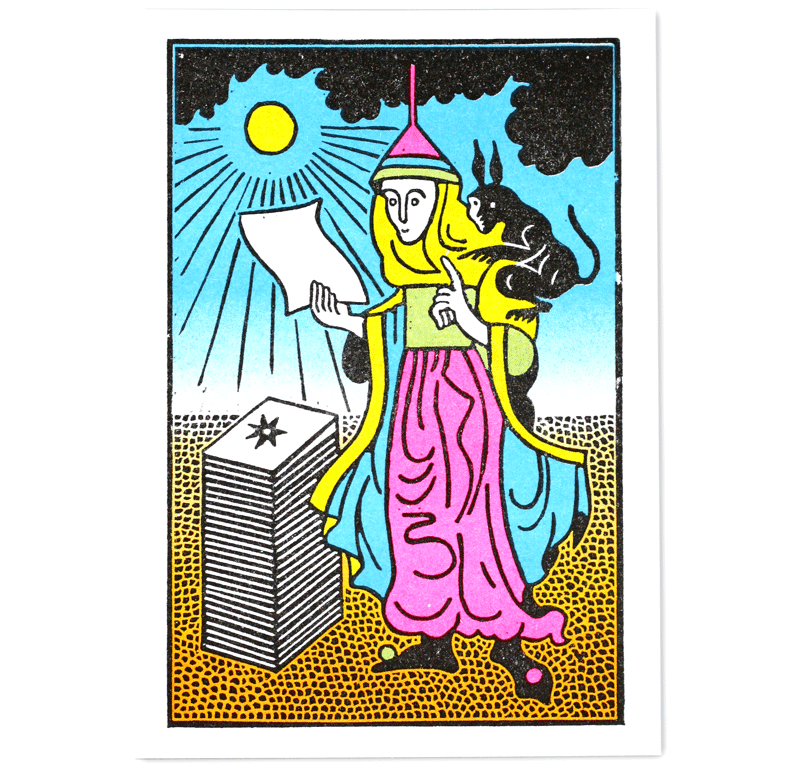 Select printing clients: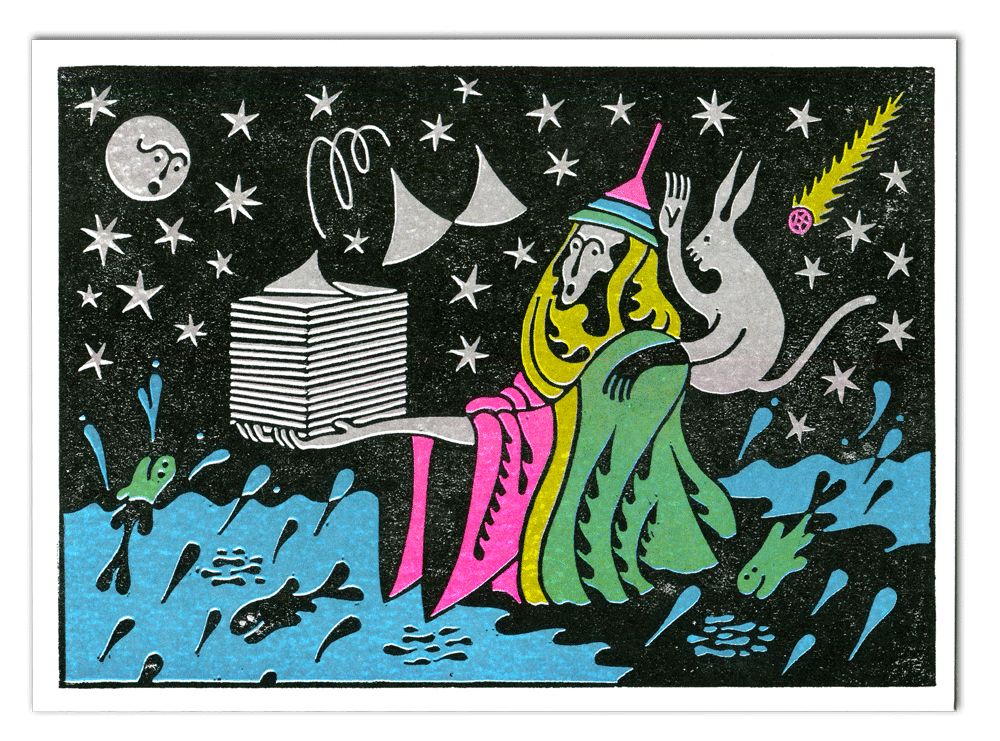 Workshops and Talks
As well as our printing service, we also have a range of options for teaching broad audiences about the Risograph process.
We offer bespoke workshops for educational institutions and commercial businesses. Every workshop we run is tailored to individual requirements or learning outcomes and these can either take place at our workshop in New Cross or we can come to you.
For a more direct and hands-on option for individuals or small groups, we hold Drop-in Days on a regular basis. These 1-on-1 sessions provide a chance for you to realise your projects - from colour separating and artworking through to printing - with our guidance.
Please email us for more information:
Select workshop clients:

Design and Print Consultancy
If you have a print project in mind but don't really know where to start, we can bring it to life for you. Whether it be a project for Risograph, Offset Lithography, Digital Offset or a combination of different print processes; we can offer consultancy, design expertise and in-house print handling or through our network of trusted producers.
Select design and print consultancy clients:

We implement flexible operation hours, so please email us ahead of visiting so we can schedule a good time for meeting.
Contact info:

E: [email protected]
P:
+44 7581720403 (Justin)
+44 7709675897 (Jordan)
Address:
52 - 54 New Cross Road,
London, SE14 5BD
(Based in SET)